WHY BOTHER WITH THESE BULLETS?
I believe that these little guys have their place. First, they're very inexpensive (ranging from under ten dollars and maxing out at around thirty). This is great for anyone just starting out with sex toys or people on a limited budget.
Yes, the cords are awkward and so not sexy, but the second benefit is that they add a little more life to the batteries (a direct current rather than a remote).
WHAT TO LOOK FOR
---
On one hand, the inexpensive aspect is great, but that also means the construction won't be fantastic.
Make sure the connecting parts aren't going to pop out
Check to see if the materials are body-safe
Be aware they won't last forever
Vibrators will be small and on the buzzy and gentler side
Read return policy details if you need to make an exchange
Some very cheap ones can be "dead on arrival"
They are never totally waterproof
They not quiet toys (costs more to dampen vibrator sounds)
OTHER TIPS
---
Always take the batteries out when you're finished playing
Wash your toys before and after each use
Careful not to get water in the controller
Great for clit stimulation
Can be inserted in the vagina
Can NOT be inserted in the anus
PRODUCT REVIEWS
---
I chose ten random products and then analyzed the manufacture's details, product design, and review. Let's see what we ended up with…
COLT XTREME TURBO BULLET
---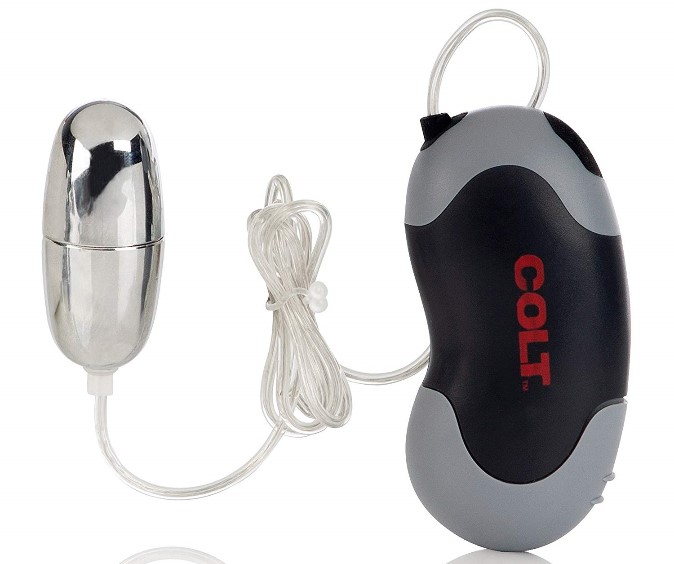 This is your basic, corded sex toy. There are two speeds, a simple remote, and body-safe plastic for the bullets. It's also a steal at around ten dollars. As long as the seams around the insertable parts stay together, I don't see anything dangerous.
However, there are a fair amount of people who said that the toy didn't work straight out of the packaging, so keep your receipt just in case. There were also issues with the silver paint chipping off.
All in all, out of over 600 reviews, it's got an Amazon rating of 3.5/5 stars (which is normal for this kind of toy).
TEARDROP BULLET
---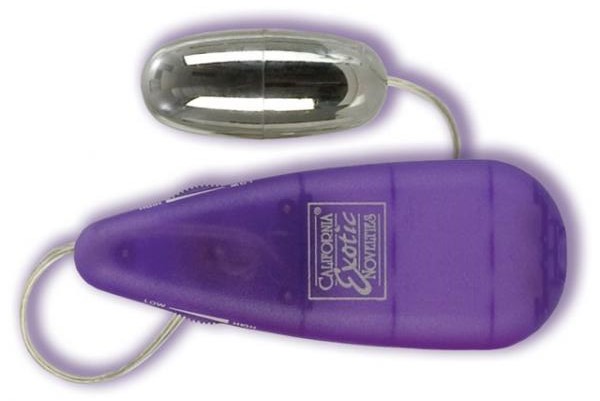 It's the cheapest one of today's lineup, so you can imagine the "you get what you pay for" problems you might have. Still, it's good for your first experimentation OR even a gag gift for spicy parties. Oddly enough, it seems to have better ratings than the Colt XTreme, but I would take that with a grain of salt.
Another way to save money is to not bother with commercial packaging. This means this toy comes in bubble wrap and a cardboard shipping box.
TROJAN™ VIBRATING BULLET
---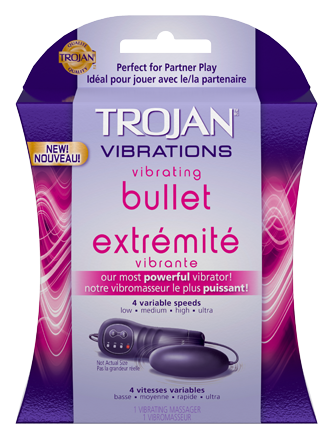 Many people would go to this because they know the name. But remember, just because they're good at condoms doesn't mean they're great at toys – I say this because the user reviews from several sites are of similar nature to other cheap bullets.
It's also worth noting that the price of this varies drastically from seller to seller.
CLIMAX SILK TOUCH EGG
---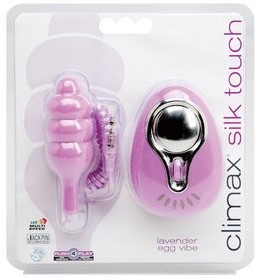 We're getting a bit more expensive (at the top out of around 30 bucks) and the difference is obvious. There are far more settings and speeds, plus the bullet has some bumps to it. The controls are simple – a button for patterns and a dial for speed. The twisted cord might be a pain to keep clean, but all in all I think it's a solid toy (there are only three customer reviews, so a 5-star rating isn't that much to go on).
ORGASMIC TEARDROP
---

I was excited to see a textured option…until I saw the material – Jelly. Burn this toy and scatter the ashes wherever they've buried our nuclear waste. I don't care if the sleeve can come off. I won't give money to any part of this product.
STERLING BULLET VIBRATOR
---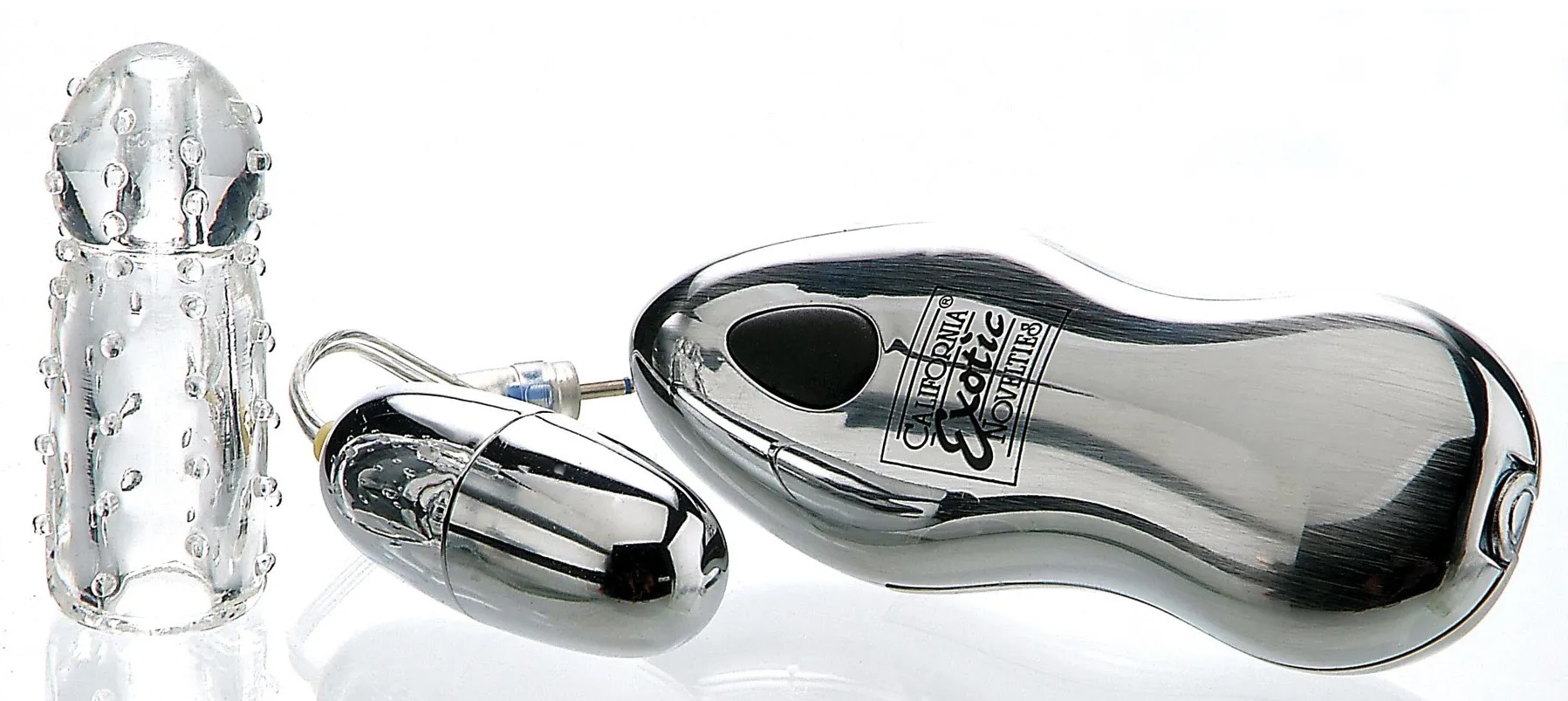 Another Cal Exotics product – you'll notice they're everywhere (especially when it comes to cheap toys). It's really similar to the Teardrop bullet except that they don't tell you what the sleeve material is made from. They also say that the controller AND bullet is NOT waterproof…
WTH
This means that if you want to use it for insertion (and I'm guess external play too), you have to put a condom over it – which you CAN do to make clean up easier, but it's a bit of a messy pain in the ass. No thanks.
4-SPEED BULLET BUNNY
---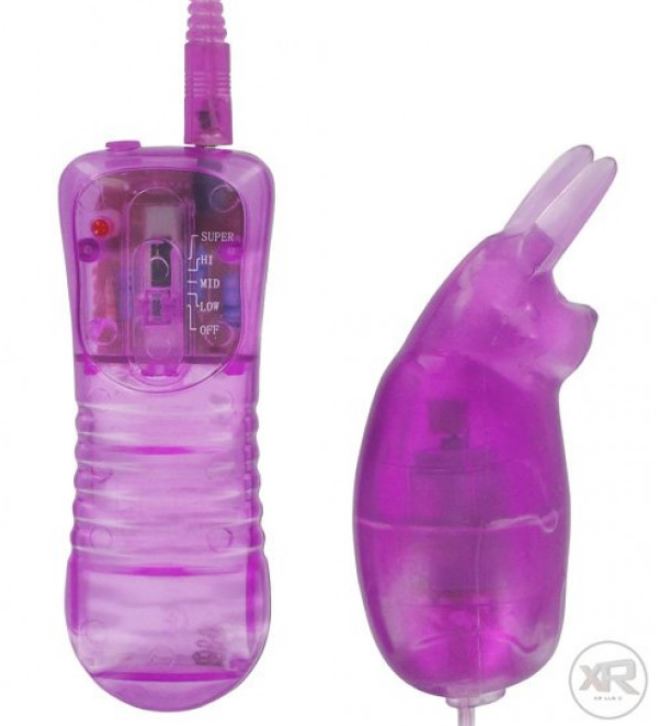 The bunny bullet concept is cute. You can also see through it a little and spot the vibrator inside. My issue is the material – TPE. It's not unsafe for your body, it's just porous as hell. This means you either go the condom route or prepare to throw it away soon than you would an ABS plastic version. But I guess for ten bucks that won't be a tragedy.
CLOUD 9 PLEASURE BULLET
---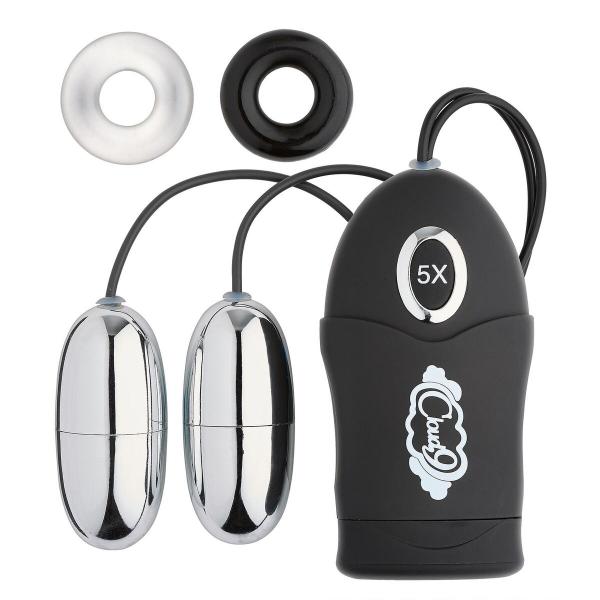 Double bullets are fun because you have an extra to play with a partner or use on other parts of the body. Seems legit and good enough to last several uses, but there are no review to compare to. There are also two rings that I assume attach to the bullets, but I'm not sure what purpose they serve. Still, there are worse things you could buy, so it might be worth a try.
GLOW-IN-THE-DARK DUAL BULLETS
---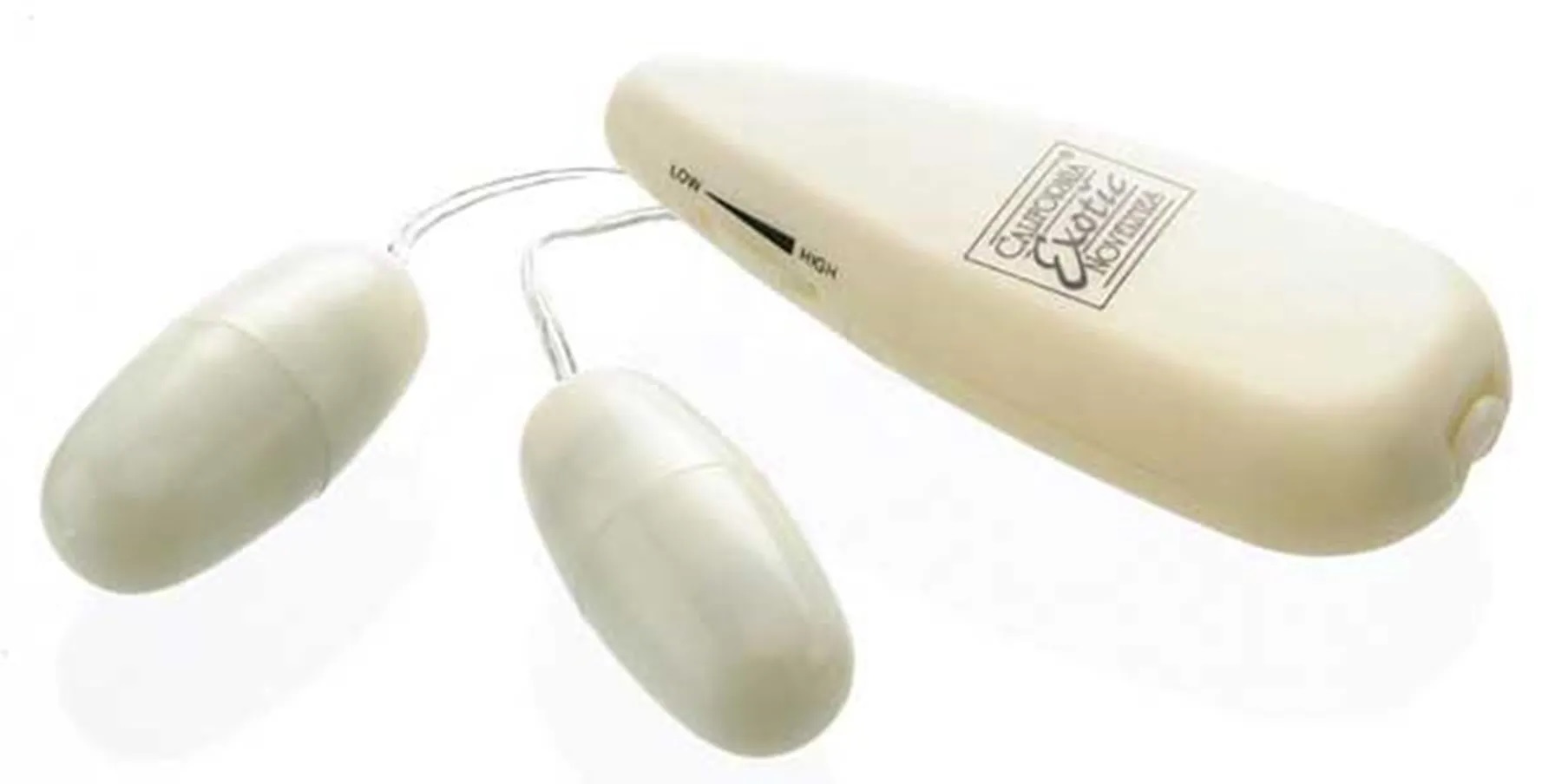 This is the same as the teardrop one we looked at before, but now it has an extra bullet and it's glow-in-the-dark. I know sexy time can sometimes be in pitch black, but the "light" thing makes it feel more novelty than useful. Plus, it's just extra ingredients in the plastic that we don't have the details on. I would probably pass on this if it were me shelling out the cash.
BEDTIME BULLET
---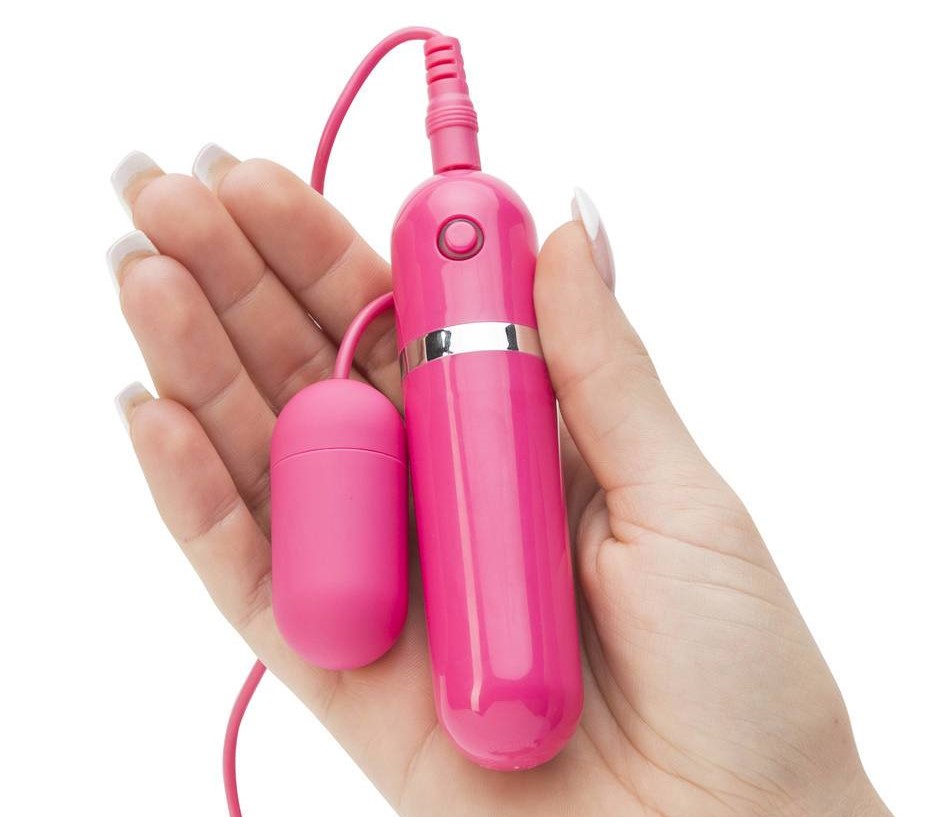 I'm just happy it's not another CalEx toy. There are two bullet choices – one for pinpoint one for broad. However, you cannot use both at the same time (despite what the picture would suggest). Complaints range from a stiff on/off button to short cable etc. There wasn't very much about toy strength, so things should be okay in that department.
. . . . . . . . . . . . . . . . . . . .
What have been your experiences with these kinds of toys? Share in the comments!